I'm so excited to link up with three fun ladies, Coco, Lynda and Deborah (Got 2 Run 4 Me, Fitness Mom Wine Country and Confessions of a Mother Runner) again for the April coffee date. For me, it's a tea date because I don't drink coffee. Thanks, ladies for hosting – I love this linkup!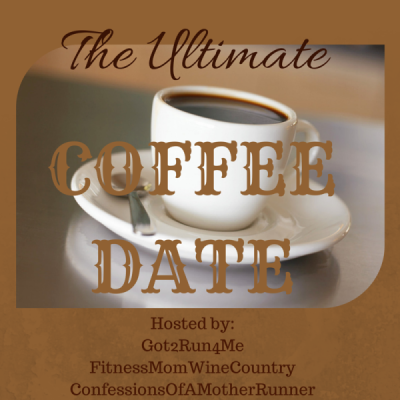 If we were having tea today, I'd tell you…
That I only have one race on my calendar until the fall and I'm excited by that fact! In April, I raced every single weekend. Two of those weekends, I raced twice. I need a little break from racing and I'm happy to have it. My formal marathon training will begin mid-June and until then I'm just running a few times a week to keep some mileage in my legs.
I've been loving the local honey I've been putting in my tea lately. I picked it up at my farmers market last week and it's been helping to keep my allergies at bay. I highly recommend it if you are suffering from allergies.
Confession: I care not a big about the derby or the big fight tonight. I'm all about pretty dresses and cocktails, though. 🙂
What's on your mind this morning?