I'm so excited to link up with three fun ladies, Coco, Lynda and Deborah (Got 2 Run 4 Me, Fitness Mom Wine Country and Confessions of a Mother Runner) again for the March coffee date. For me, it's a tea date because I don't drink coffee. 🙂 Thanks, ladies for hosting – I love this linkup!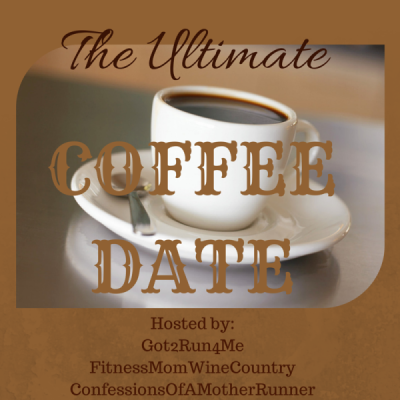 If we were having tea today, I'd tell you…
How frustrated I am at blogger bad behavior. In addition to discovering a couple of bad mannered bloggers in my Friday Five linkup that I cohost, I learned that one blogger plagiarized another blogger recently. I was so disgusted by this behavior – it's so disappointing that someone would do that. I know this happens all the time but these two bloggers were in a blogging support group together – talk about ironic. I'm glad that in my inner circle, things like this don't happen!
How I'm excited about so many fun things to celebrate this spring. Races and trips and visits from friends abound this spring and I'm READY! I won't talk about the weather because I think I've exhausted all my weather related complains. I'll just keep looking at my list of things I'll miss about winter and acknowledge that winter will end, eventually.
How much I'm loving my job lately. I don't really talk about work much on the blog but in short, I'm a lawyer turned consultant who focuses on talent issues facing the legal industry – particularly the lack of women and minorities. In the course of my work, I get to think a lot about best practices and what law firms and individuals can do to help support a more diverse industry. I LOVE IT and know just how lucky I am to focus on things that I love.
How I love weekends! Even though I work from home, I still enjoy a good weekend – I love quiet mornings, church on Sunday and all the fun that comes along with those things. I do NOT losing an hour of sleep. Boo to that but yay to more sunlight and spring coming soon!
Have a great weekend and thanks again to the Coffee Date hosts! [Tweet "bad blogger behavior, fun spring things and loving weekends on this month's coffee date!"]
What would you tell me if we were having tea?
Thanks again to the hosts! Happy Saturday!