Happy 2016! I'm so excited to be able to join Coco, Deborah and Lynda for their Coffee Date – I make it a Tea Date because I don't drink coffee, but the same idea. I thought I'd join in and share what I'd tell you if we were sitting down having a cup of tea together! Go check out Coco, Deborah and Lynda and join in the fun!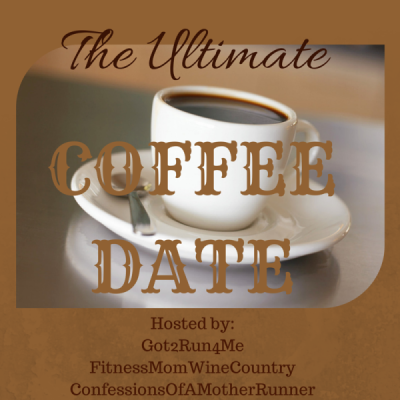 If we were having tea, I'd tell you…
How excited I am about setting and reaching some new goals this year. I created some easy to use goal setting printables (you can get yours free by signing up for my newsletter –> see my sidebar to do so or click here for more info) and am already writing down goals. I'm SO pumped for this!
That Alabama rolled right over Michigan State in the Cotton Bowl & I can not wait for the College Football Championship game!!
That even though my new training plan (I'm doing a modified Hanson's plan) terrifies me, I'm happy that I have a plan that really forces me to stick with it day in and day out.
In related news, I'm foam rolling more than ever before.
I am so excited about so many things – continuing to grow and strengthen my marriage, growing professionally and continuing to make our house the warm home that we all three (my husband, Sasha and I) enjoy. I have plans for all these areas and am pumped to put forth action.
I think winter is finally here in DC and I'm not complaining (at least until we get ice and people don't shovel their walks). I'm dreading the possibility of having to resort to a treadmill but have a backup plan in case I have to do just that (a new gym by my house is only 10$ a month and I think it has wifi so I could watch shows on my Kindle while running).
Happy Saturday!
What would you share if we were having tea?