Happy June! I can not believe this is the first Saturday in the month. Time is just flying by, y'all! Anyway, let's take a look at my May goals and assess how I did and then examine my goals for June. I am also linking up with Coco, Deborah, and Lynda for the Ultimate Coffee Date (tea for me, please). This week, if we were having tea, I'd tell you how I did on my goals for May and all about the goals I'm setting for June. Let's dig in!
These were my goals for the month of May:
Increase my prayer time. I usually read a devotional each morning and spend some time reflecting. I'd like to continue that reflection for a bit extra time in the morning and bring out my journal in case I want to make notes. I want this to be a habit and not something I'm just doing out of routine.
Work speed work back into my training. I did my first speed workout in months last week and it was hard. BUT, it's necessary and I am going to start working speed work back in.
Commit to doing my PT four times a week. I'm really going to get on this during May. I only have one major exercise to focus on and I'm focusing on doing it once in the morning and once in the evening.
I am going to give myself a B+ for May. I have increased my prayer time and that's been wonderful. I've also been really good about doing my PT regularly. However, I actually backed off on speed work and mainly just did some fartleks here and there. I feel okay about that though because speed work in earnest starts in just under two weeks!
Goals for June:
Continue working on budgeting. K and I are trying to substantially pay down our consumer debt and it's been working but at this mid-point in the year, I want to make sure we are staying on track.
Connect with family intentionally. My parents always give me grief about not calling / visiting enough and I know I need to do a better job about that. I'm really fortunate to have wonderful parents whom I have a fantastic relationship with so I need to not take that for granted.
Run every day. I have committed to the Runner's World Run Streak and so far, it's going well. The streak goes through July 4th, so if I can make it through the rest of June, I'll be in good shape!
Thanks again to the lovely Coco, Deborah and Lynda for hosting!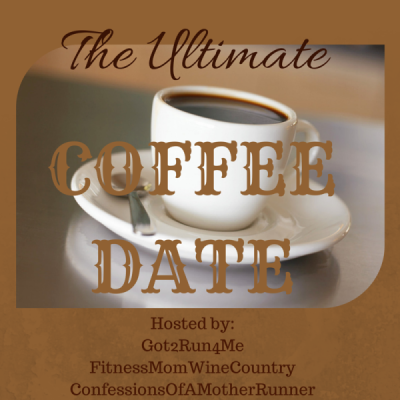 Have you set goals for the month? What would we talk about if we were having tea?