I truly can't believe I'm writing my September Goals post. August FLEW by. Well, here we are, so hello, September! (PS: Bonus points to anyone who correctly identifies where the picture below was taken!)
Before talking about September, let's see how I did in August. Here were my August goals:
Get plenty of rest. Um. Yeah, suffice to say this one is staying on the list for September.
Be diligent about week day runs. Yes! I did much better with this and it resulted in my highest monthly mileage ever – read more in my August training recap.
Meal prepping. Another one staying on the list. August was not good for meal prep.
Alright then – on to September! Not surprisingly the goals are very similar to August.
More sleep! I've started avoiding my phone for the hour before I go to bed and I do think that helps me fall asleep quicker. I'm really, really, really going to try and get to bed earlier. It's a constant battle between the Courtney that wants to stay up all night reading and just generally doing random stuff and the Courtney that wants to go to bed because sleep is awesome. The right Courtney has to win out at some point, right?
Meal prep. I just couldn't get it together and lost motivation to do this in the heat. I'm hoping that cooler temps (cooler temps are coming, right???) will help motivate me to get back to Sunday meal prep. Making dinner daily is pretty much impossible for me if I haven't done some prep work in advance.
Stay healthy. I've been doing short little yoga videos and my PT. My goal is to just keep that up and not mess anything up before October. October is a big month of racing for me and I want to go into the month well rested and healthy.
I am linking up today for the Ultimate Coffee Date with Lynda, Deborah and Coco. Go check those ladies out!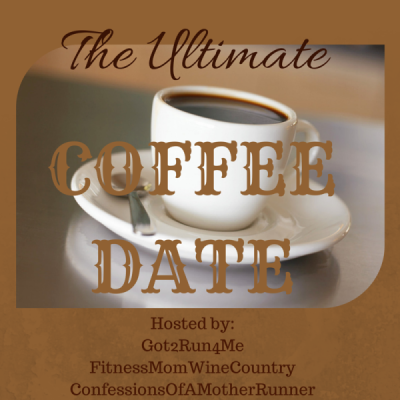 What's on your goal list for the month?